STUDIO OF
KYLE YOUNG
______________
ART, ILLUSTRATION AND GIFTS
Welcome to the Studio!
There's always work in process – inspired by a chance encounter with a dragonfly, a favorite line in a book, or even a current event that's demanding our attention. From large scale mixed media pieces to the perfect small gift of art, I'm always creating. Please stop in often.
Here's the latest from the Studio Blog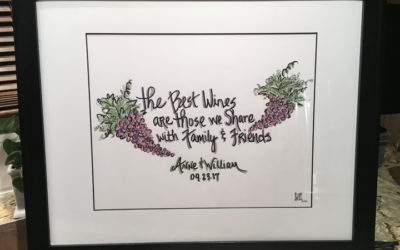 Wendy and Charley Corbett were excited their friends Anne and William were getting married, so to celebrate the occasion, they planned a 'Stock the Cellar' Shower. Always the consummate hostess, Wendy wanted the perfect gift and had a special message to share. "The...
read more
Thanks for visiting my Studio site. I'd love to have your feedback, answer any questions you might have, and just get to know you better. You can email right here and I'll respond as quickly as I can.
Looking forward to chatting.