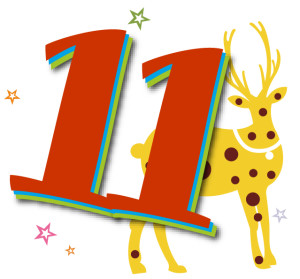 You've hit the wall with the mall. Too many people. Not enough parking. Besides, who needs another tie or bottle of cologne anyway? Maybe it's time to do some good with your gifting! This is one of my favorite ways of all. Let me show you how simple it can be. It all starts online, and then with a quick trip to just the grocery or local drugstore:
– donate a hive of bees in your friend's name to the Heifer Project, then gift them with a bottle of local honey, tied with a note telling them what you've done in their honor!
– the American Red Cross always needs donations, especially after disasters like Superstorm Sandy. Why not designate your recipient "Sandy Claus" with a donation in their name and a cute Christmas stocking or ornament to hang on their tree?
– and Christmas, after all, is about the kids, right? Take a shopping trip through the toy aisle and buy a toy that reminds you of your recipient, snap a picture of it and then let them know it's been donated to Toys for Tots in their name. It brings out the kid in all of us!
See? It's so easy to do once you get started. And your gift will be creating some big smiles on Christmas morning, you Santa baby, you!