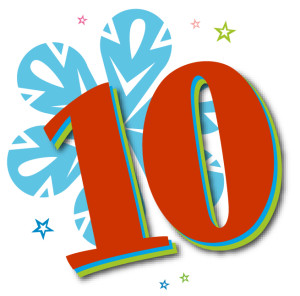 Everybody wants to get in on the action when you introduce this fun, simple idea from our friend Marsha Peterson of MyTradeSecrets.com.  Make a quick stop at  your local craft store (or the holiday aisle at Target) and buy a simple plain wreath, green or twigs, your choice. Then, hang it in a spot where your guests arrive or depart. Set out red Sharpies and some small plain cards on a table next to it.
Now post a sign asking friends and family to scribble a greeting or a wish for the New Year, along with their name, and slip the card into the wreath. I even found some adorable tiny red clothespins to use to attach the cards to the greenery or branches. This is a great way to get your kids involved, as they are never shy when asking the grown ups to participate.
After the holidays? You'll have a great, one-of-a-kind decoration that captures the memories, year after year. Thanks, Marsha! We love this idea.