Part of being an artist – and living life as creatively as possible – involves learning about and listening to the stories of other creative people. Well, since last night was one of those when my husband's TV viewing choice was, shall we say, not exactly aligned with mine, off I went to flip my OWN channels in the other room. I caught the closing credits on PBS and decided to hang out there for a minute to see program was next up.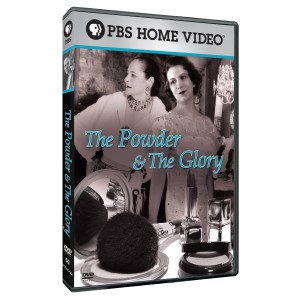 It was worth the wait when "The Powder and The Glory" came on. This fascinating documentary tells the story of two women who literally changed the face of America… Elizabeth Arden and Helena Rubenstein. You may or may not know their names, but you definitely need to hear their tale. Each was from humble beginnings and each founded iconic cosmetic companies that dominated for fifty years. In a time when women who worked were usually shop girls or in other typical 'women's roles' they chose to become entrepreneurs, and created an industry that basically didn't exist.
When they started out, cosmetics were generally considered the stuff of the stage, or something used only by, shall we say, ladies of the evening. These two determined women visionaries changed all that, basically creating the foundation (sorry!) for the cosmetics industry we all actively participate in today.
Inspiring. Interesting. Sometimes catty. Always competitors. "Miss" Elizabeth Arden and Madame Helena Rubenstein were determined. Chic. Philanthropic. Seeing the story of these two women will capture your attention, as you learn about two pioneering American women entrepreneurs. Watch it yourself, but share it with your daughters, too!
I watched The Powder and the Glory on PBS, but it is also available on DVD. If you buy it, be sure to share it with another woman you know!          Pass it on.