Face it. We've all become attached to our check-in, update, on the go mobility devices as though they're our life support system. And, I guess, in some ways they are. But what happens when you unplug – go off the grid completely? Our guest post comes directly from the front lines via multi-tasking woman Alisa Adams, founding principal of A3 Research*, who (believe me!) makes her living with technology. What happened when she unplugged? Let's listen in: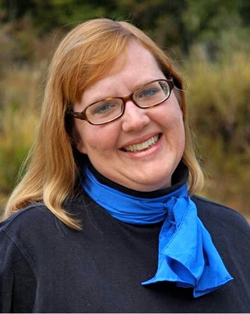 "I've always been driven, but these days as the family's primary wage earner and founder of a new business, detaching is tougher than ever. I don't even recall the last time I spent a single day away from the computer – that is, until now.
My family recently went to Florida for a few days and had spotty Internet coverage at the beach rental. The connection was adequate to do my work, but nothing extra — no surfing, no FaceBooking, no games. It was pretty frustrating, but passable. It made it easier to truly separate work and play — no temptation to check FB after sending that report — just go on out to the beach! (or down to the Lobster Pit, yum.)
Friday evening, we changed locations but still had lackluster coverage, so I did the essentials (both Friday night and Saturday morning), then turned the computer off.  And left it off for 48 hours straight.
Saturday, we went to the grand opening of Legoland Florida, then drove back to the beach rental for the night. Upon arrival, I just wanted to listen to the waves.
Next morning, same thing. The waves and sunshine were all-encompassing. It was a beautiful Sunday morning — I didn't need to know what awful things were happening in the world. I just needed to dig holes in the sand with my kid and keep an eye out for pretty shells. Around noon, we started the long drive home, finally arriving around 9 pm. I thought about checking in and catching up, but decided it could wait. A second blissful night — this time at home — then I was truly ready to face the day on Monday.
I didn't even realize how dependent I had become to constant updates. And you know what? In 48 hours (granted, it was a weekend), I didn't miss one important thing. Not one. The break made the next week much easier to tackle.
How do you re-charge?"
And that is, indeed, the question for all of us, isn't it? How do YOU re-charge? Make some quiet time? Do you let your battery run absolutely dead before taking some time to catch up, reflect, renew? Multi-tasking women want to know. How DO you re-charge?
* Alisa Adamson is the founding principal of A3 Research, a boutique marketing research firm. The most important participants in her multi-tasking life include her husband and a spirited 8 year-old boy.