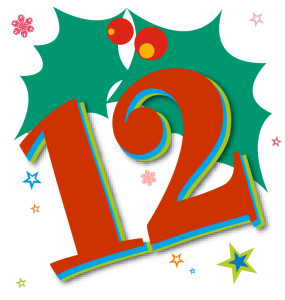 You've made it! By our countdown, it's the Twelfth Day of Christmas, and time for you to reap rewards of you newly chilled out holiday self. Pat yourself on the back! If you've simplified even one or two things this season, CONGRATULATIONS! As our good friend Angela Stalcup says, 'Progress, not perfection!' (Hear that, Martha Stewart?)
Sit back, enjoy… and when someone asks what they can get you… TELL THEM, smile sweetly and say 'thanks!' Luxuriate in family and friends, turkey or takeout, or whatever YOU'VE decided makes it a great holiday.
Relax and feel the love. Because, remember, ti's only 365 days till Christmas!
With love and light,